THE SACRED HISTORICAL AREA
From June to September, when the snow has melted away, it is possible to visit the Italian fortress of Punta Serauta, which includes different positions, as command and observation ones, shelters, huts, trenches and walkways built by the Italian soldiers of the 51st and 52nd Infantry Regiment Alps Brigade, by units of the 206th Company of the Alpini Battalion Val Cordevole, and of the 18th Bersaglieri Battalion of the 9th Corps of the 4th Army.
After having reached the intermediate cable car station of Serauta, visitors can walk down to Forcella Serauta, where there is an explanatory panel with a map of the itinerary that proceeds along a narrow path on the southeast side of Punta Serauta. The path is well marked and signposted and has metal cables in the narrower and more exposed sections. The tunnel of the command position, the observation position, the infirmary and the cableway station are visible from the walkways. A visit to the sacred historical area of Punta Serauta takes approximately two hours. Access is free of charge and the route is not particularly difficult, although it is all on rocky trails and in some more exposed points is equipped with steel cables. To reach the ridge and the last cave, use of a harness, rope and carabiners is recommended.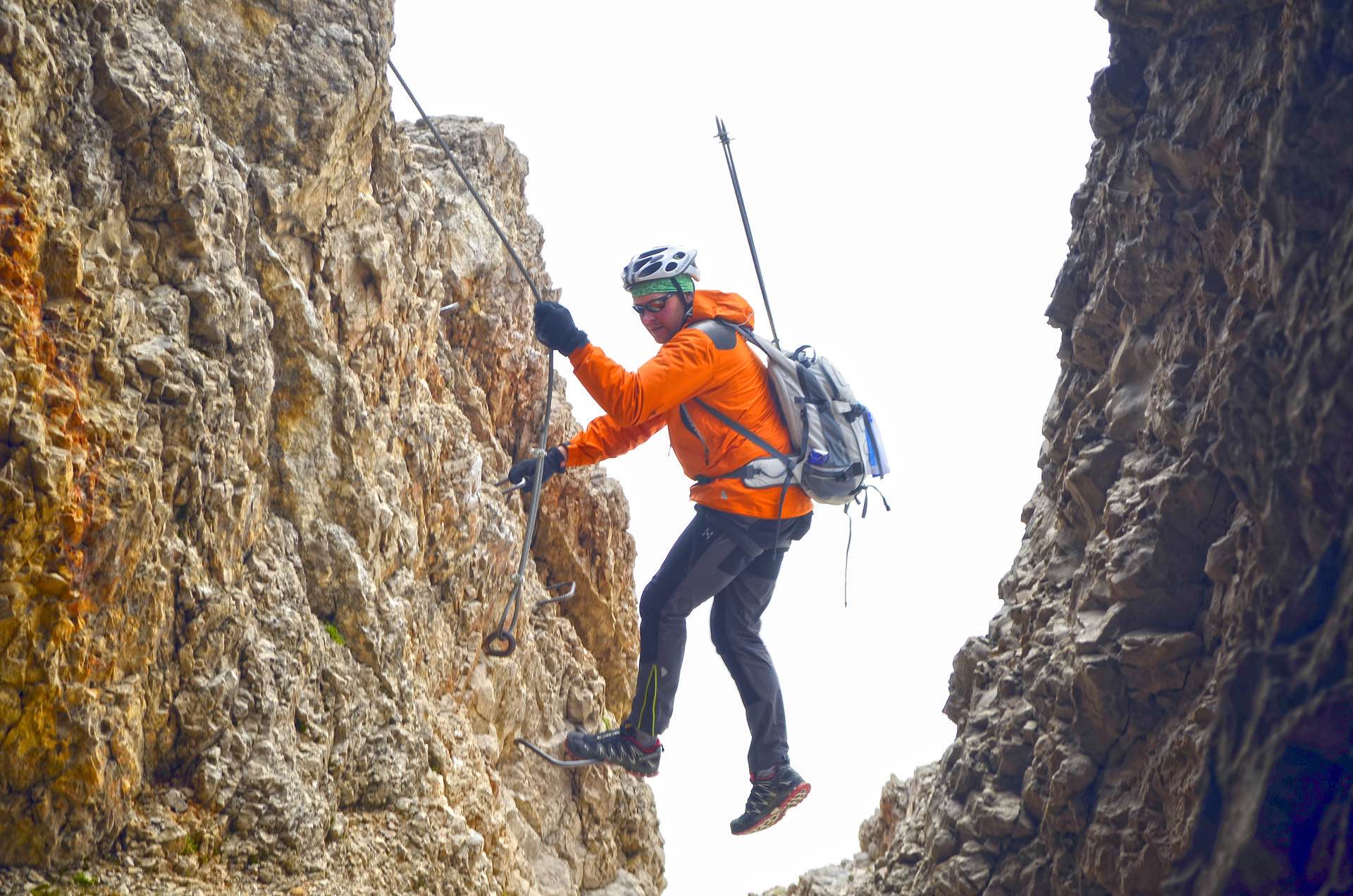 This is a very difficult itinerary which allows you to reach Punta Serauta and to visit the Italian Fortified positions known as Fortilizio Italiano, crossing the Marmolada glacier. Setting off from Rifugio Fedaia, located east of Lake Fedaia, just a few kilometres from Malga Ciapela. You begin with a 50 m walk down along the right side of the ski slope, looking out for a thin path among the bushes under the rocks (a faded arrow on the rocks will show you the starting point).
In a short time, this path leads to the starting point of the via ferrata, which is identified with a large F on the rock. The first section is very easy, since for the most part the rock wall is not too steep. In the second part, the climb goes on upward along a rocky, gravelly slab with less exposure. There are steeper pitches along the way, and others where you can climb without using hands. The last part of the via ferrata, along the western face of the crest, is definitely the most difficult, with ups and downs. The rock here is grainy and much more exposed, also in some points on the ridge. As you arrive at Punta Serauta, you will have the possibility to go back to the valley using Marmolada #MoveToTheTop cable car (pay attention: the last trip downhill is at 4 pm!).
For information on mountain guides:
Gianni Caronti – Tel. 348 2925006
Francesco De Cassan – Tel. 334 9151617