The interactive museum with Geochip system
Download the app before visiting the museum and the surrounding area. When you reach a point of interest,
a page of extra content will be activated, giving you another point of view on all that Marmolada has to offer. The Geochip app will guide you on this journey of discovery of the crown jewel of the Dolomites as it tells a story that spans the ages. You can enjoy the surrounding landscapes as you learn about the unique value underlying the incredible beauty of this area. Place your device close to you, there'll be talking point that you can find along the perimeter. Thanks to the information you will receive, you will fall even more in love with the dolomites.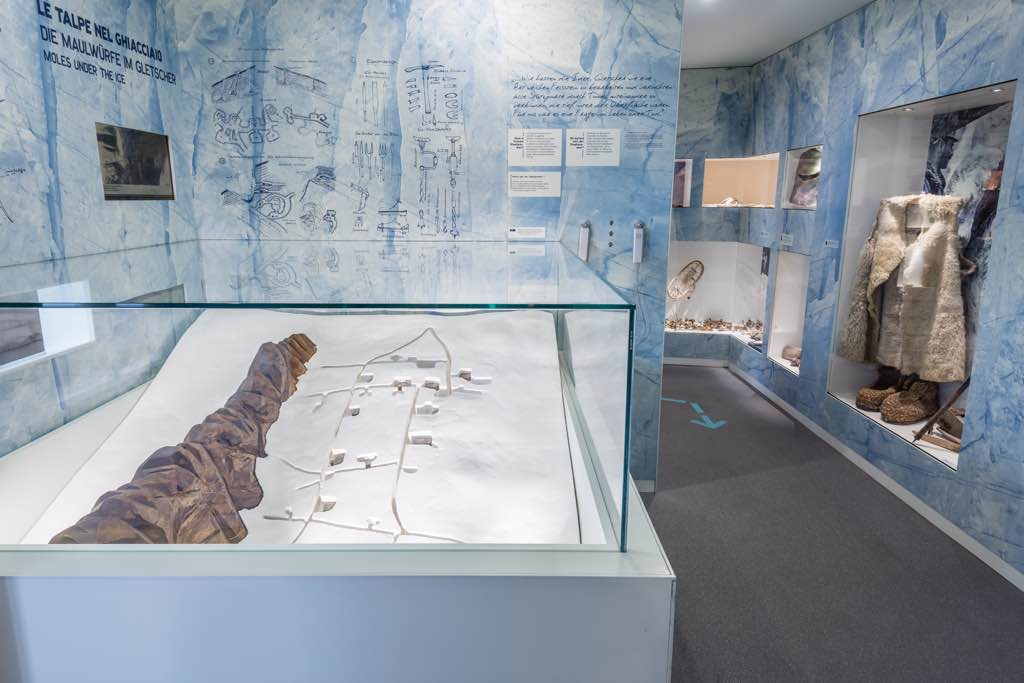 These stations are for you, to guide you as you discover these mountains.
They have been erected in a space surrounded by the World Heritage Dolomites, on the tallest of its mountains, Marmolada. From this crown jewel of a summit, the entire World Heritage Dolomites open up before you.
The nearby museum dedicated to the Great War in Marmolada, the sacred monument area of Punta Serauta and the other trails and itineraries throughout the mountain range serve as vehicles to learn more about the universal values embodied in this mountain.
War and peace, life and death. Constant contrast and conflict have shaped the beauty of this dolomitic rock, turning them into veritable temples of experience and history.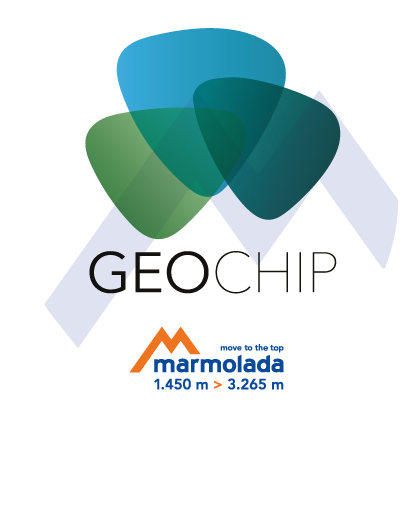 Thanks to our app "Geochip", you will be able to download directly on your smartphone all the info to explore Marmolada through its geological history and the events of the Great War.