What to know and visit in Marmolada
The narrow gorge of the Serrai, connecting the village of Sottoguda to Malga Ciapèla, is the most impressive gateway
to the Marmolada. This natural canyon, approximately 2.5 km long, was produced over millennia by the erosion of ice and the waters of the Pettorina. It is a truly unique sight in the Dolomites and has been declared a protected nature reserve. The canyon can be explored in summer as well as in winter with skis, snowshoes or simple hiking boots. The Serrai could be an easy walk for the entire family, through the distinctive steep walls which make this place so unique.
In winter the sides are covered in frozen ice falls and become a mecca for Ice-Climbers. Torchlight parades, a little tourist train, non-competitive races and ice climbing meets are only some of the events organized in this gorge by the local business association called Consorzio Operatori Turistici Marmolada.
Info: www.marmolada.com
Warning! The gorge of the Serrai di Sottoguda is currently closed due to the reconstruction of the access road, as per ordinance Nr. 58 of 07.12.2018.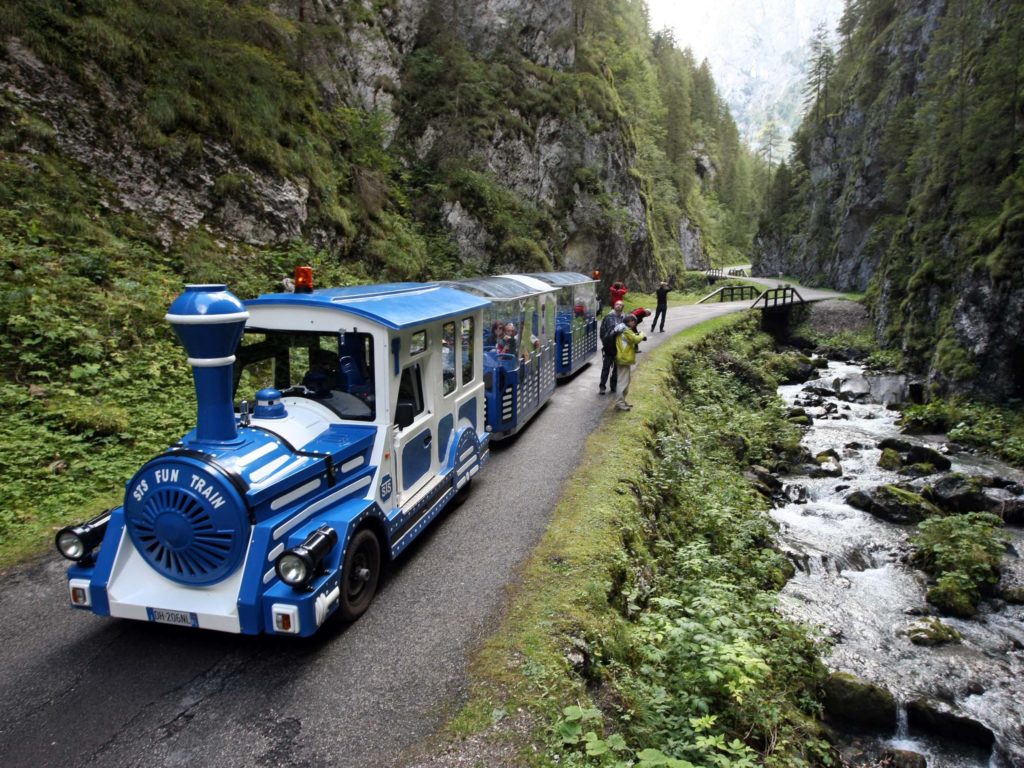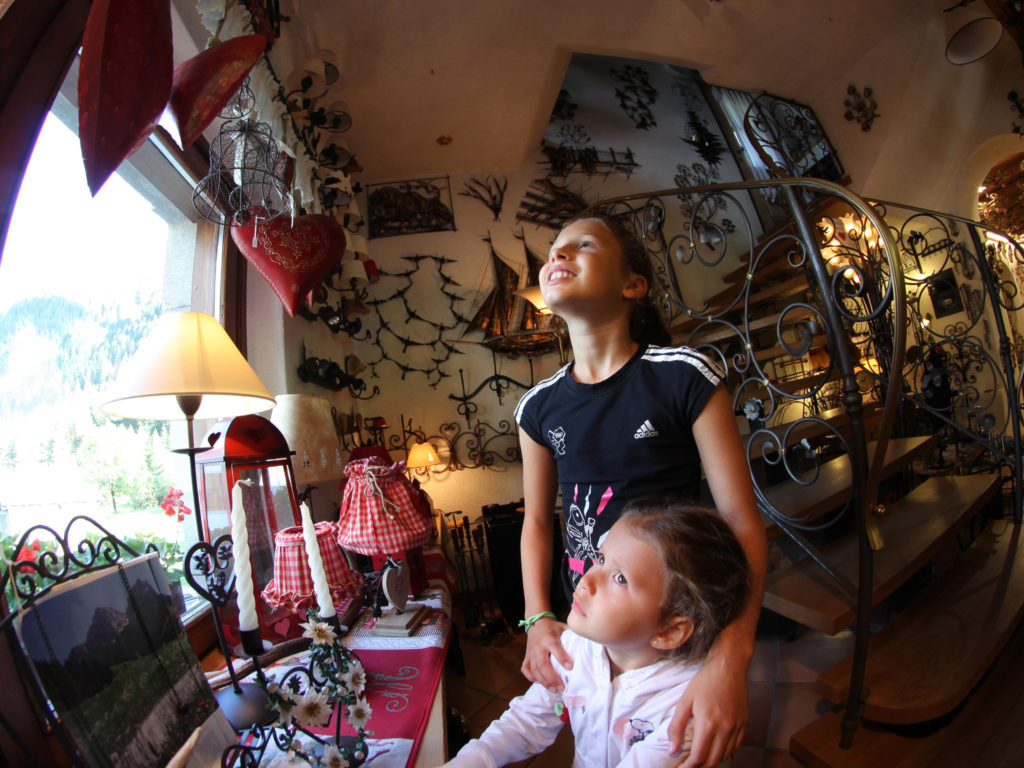 There are a number of interesting historic buildings in the area: the church of Santa Maria Maddalena (1442), in Gothic style, with a Ghibelline spire on the bell tower that overlooks Rocca Pietore; the small church of Sottoguda (1486), in Gothic style, facing a beautiful square surrounded by old farmhouses and barns that are decorated with geraniums and other flowers in the summer, as dictated by the best mountain traditions; the church of San Gottardo in Laste (1863), located on a small hill in a panoramic position of extraordinary beauty, from which visitors can look out over much of the Alto Cordevole valley below; the sanctuary of Santa Maria delle Grazie (1947), decorated with works by famous contemporary artists. Moreover, in the picturesque villages of Rocca Pietore and Sottoguda, it is still possible to visit woodcarving and wrought iron workshops.
With a length of 12km and 1810m of altitude difference, this is the longest slope in the Dolomites. From Punta Rocca it goes directly to Malga Ciapèla – departure station for the lifts. And thanks to connections with the slopes of the Padon and Porta Vescovo, this run merges into the spectacular skiing carousel called Dolomiti Superski (www.dolomitisuperski.com) which offers 1200km of slopes served by almost 450 lift facilities.
Plenty of film directors have chosen the Marmolada and/or the Serrai di Sottoguda to shoot their movies, including hits such as "Marco Polo" or the blockbuster "Cliffhanger", in which Silvester Stallone stars as an Alpine guide; "The Last Snows of Spring" and "Black Tunnel".