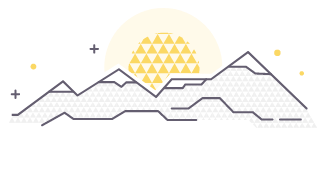 A spectacular event, which has been proposed for a couple of years yet by Marmolada Srl. This is "Sunrise on the Queen". You go up to Punta Rocca, while everything is still plunged in the darkness, to admire the sun rising from 3.265 m.
Once that the sun has risen, you will go back to Serauta to have a rich and tasty breakfast, to begin your day in the best possible way.
For this Winter season, the event will be organised on Friday, 30th December 2022, on Saturday 7th and 14th and on Friday 20th and 27th January 2023.
Program of the "Sunrise on the Queen":
06.30 am  – Departure from Malga Ciapèla;;
07.00 am – Trip to Punta Rocca for the sunrise;
07.45 Breakfast in Serauta's Restaurant and then, all skiers will have the opportunity to have an adrenaline-filled descent on Bellunese ski slope, our 12 km-long slope.
The ticket costs 50 € per person and it includes the ticket for the first trip at 6.30 am, the rich breakfast in Serauta's restaurant, the ticket for the trip back to Malga Ciapèla, the entry to the Museum of the Great War and the temporary exhibition "Ants on Marmolada" by Fabio Vettori.
In case of bad weather conditions, the event could be cancelled, so we suggest you the day before to:
Call the number 334 6794461 before 5.00 pm or
Visit the homepage of our website or our Facebook page after 5.00 pm.
Reservation is required. You can book your place calling the number 334 6794461 or writing an email to visitmarmolada@funiviemarmolada.com.